If you're anything like me, you LOVE the idea of reading.
Like…
One of your New Year's resolutions was to read more often because of the obvious benefits to your mind, body & spirit
You bought a lorry full of books from Amazon (with an Xmas gift card from ya fave Aunty)
You proudly stacked them somewhere in the house (with that smug #winning feeling)
However…
"The road to hell is paved with good intentions"
For some reason there just doesn't seem to be enough hours in the day to begin this literary odyssey of the mind. To pick up that book and read from cover-to-cover seems a daunting challenge at best, a crippling one at worst. I mean, after commuting to and from work; hitting the gym; cooking; and doing whatever else may fill your day, little time is left to #read.
But wait! They said,
What about that period of time between jumping into bed and falling asleep..?
Fair point. I thought.
But, to be honest, I tend to read four and a half pages before beginning to nod off (the way you do on a flight or long car journey, where you snap awake in panicked, embarrassed confusion). Either that, or I have every intention of reaching for my paperback, I instead opt for the adrenaline fuelled, passive satisfaction of scrolling through Instagram, Facebook or whichever social platform we're all currently addicted to.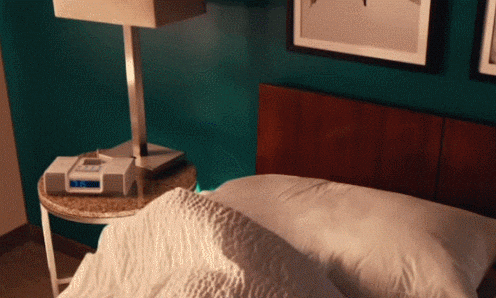 But then… I had a brainwave… Wait for it…
I spend at least an hour every weekday on my commute; so why not take advantage of this time?
Whether, like me, you walk and get the train to work, or if you drive, audiobooks are the perfect way to get those pages (figuratively) turning. I'd considered listening to audiobooks before, however, this wasn't as practical when CDs were the order of the day. Now, it's as simple as downloading an app to your smartphone, and you're good to go.
I decided to try the Kobo Books app (there are tonnes to choose from) because of the ease of signing up for the free trial, where you get one free credit which you can exchange for one audiobook. Nice if you want to give it a go without commitment (something I'm def NOT afraid of…😳). It's also a fair price thereafter, £6.99 per month for one credit. If you're a data-saving-warrior like I am – it's great – you can download the audiobooks so you don't have to burn through data every time you fancy dipping into your latest listen.
The app, too, seems awesome across different genres of audiobook. My first download was Sapiens by Yuval Noah Harari, which I'd highly recommend if you're interested in evolution and how we've got to where we are as a species… Obviously some pretty heavy content at points, but the book is clearly read, and funnily enough, I probably maintained more focus than when actually reading it. The second book I listened to, in contrast, was Agatha Christie's The Murder of Roger Ackroyd, a fantastic fiction detective novel, which was read aloud in an equally gripping manner.
Overall I'd def recommend at least giving audiobooks a try as it's a great way, with the busy modern lives we lead, to read without needing to find the time to actually read. Ideally, I'd like to get to a position where I am both reading and listening to amazing books that will enhance my mind and life outlook, but for now, I'm 'appy with my little app 😉
As always, thanks for listening reading 🙂
Peace.
A
X
Feature image taken by Charlotte L. Owen