Linen is the ideal fabric to keep you looking and feeling cool in the warmer months. However, many still avoid it as it isn't the easiest look to pull off, so I'm here to help with these linen guidelines designed just for you!
do I need to iron linen?
There's no need to iron linen. It is time to embrace the creases, reflecting your tranquil summer attitude. Why not use the time you've saved not ironing to knock up your favourite G & T, throw on your linen t-shirt, and sit out in the sun? If you can't possibly resist ironing your linen garm's, make sure to iron them inside out.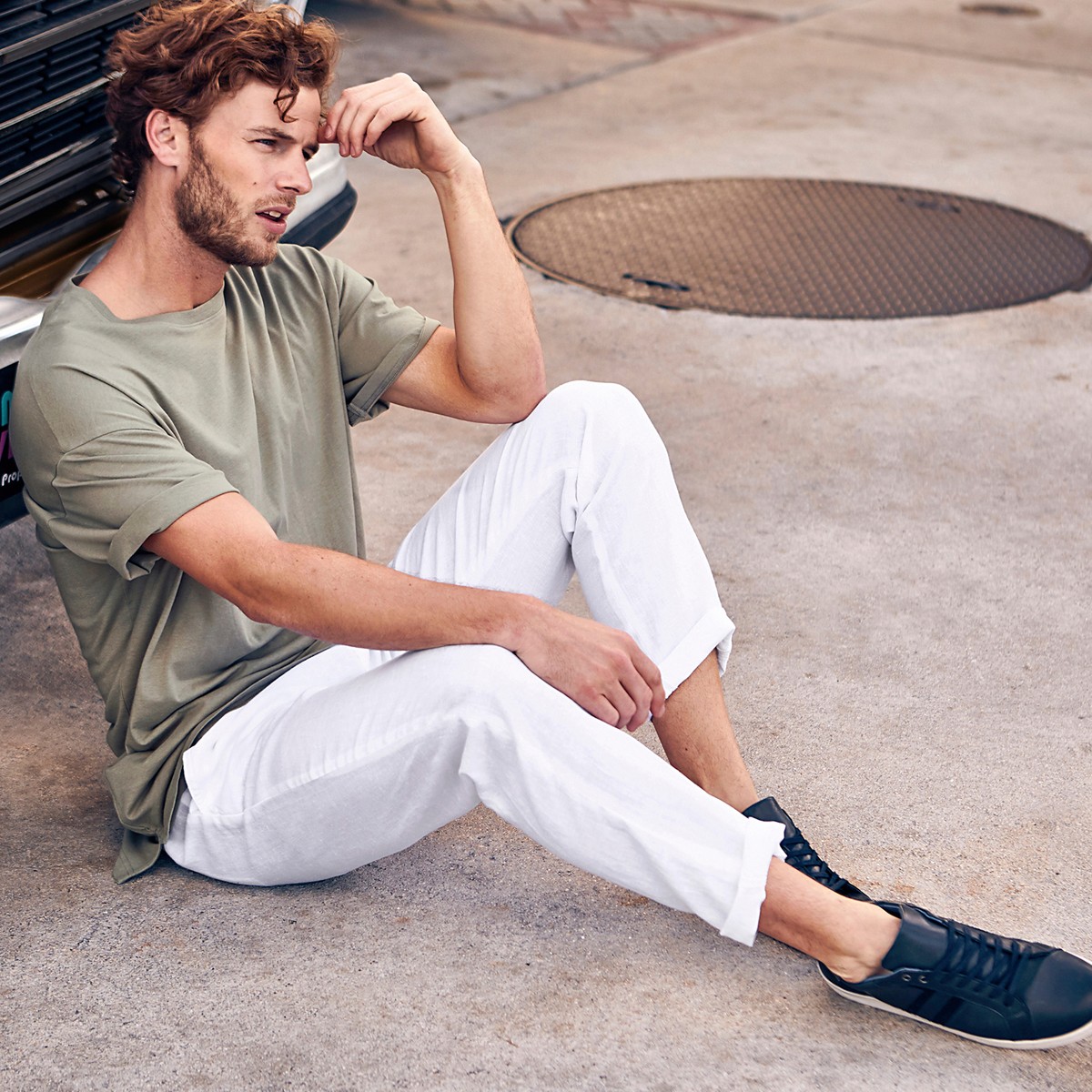 which colour should I go for?
Are you feeling experimental this summer? If so, linen is a great way to get new shades into your wardrobe. There are green and blue tones which you simply don't get from winter wool or denim. If you're playing it safe, classic summer colours such as beige, navy and white are always on trend.
how should it fit?
The optimal linen fit is relaxed. You might want to try ordering one size up to give that ultimate chill vibe, also make sure to leave linen t-shirts and shirts untucked. If you are precious about a close fit, you can always get the clothes tailored, this might be recommended for a linen suit where a close fit can be a challenge.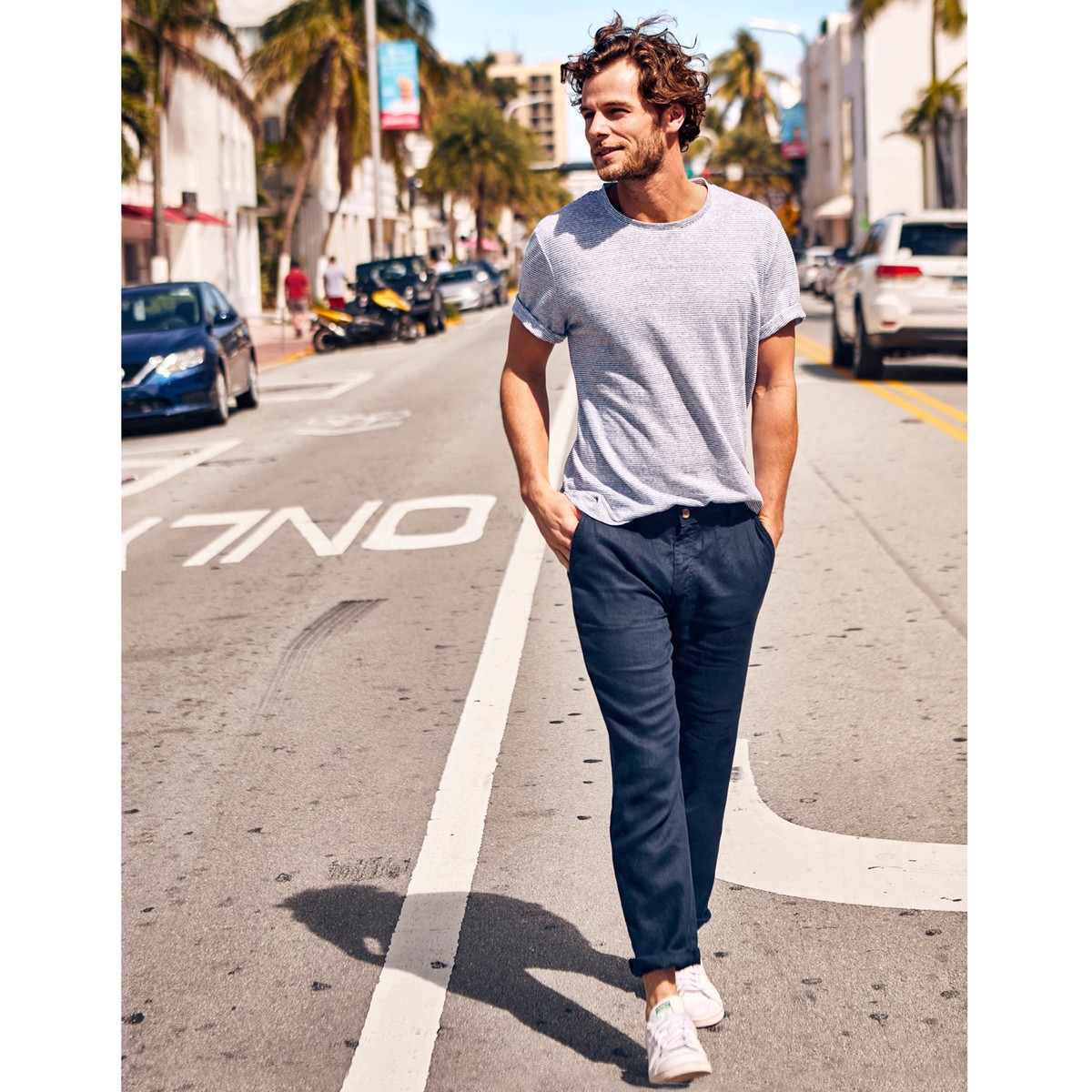 what do I pair it with?
I'll admit, head-to-toe linen is a tough look for anyone to pull off. If you're feeling it, go for it! If not, complete the look with a denim jacket, suede shoes and shades to maintain that idyllic feel.
---